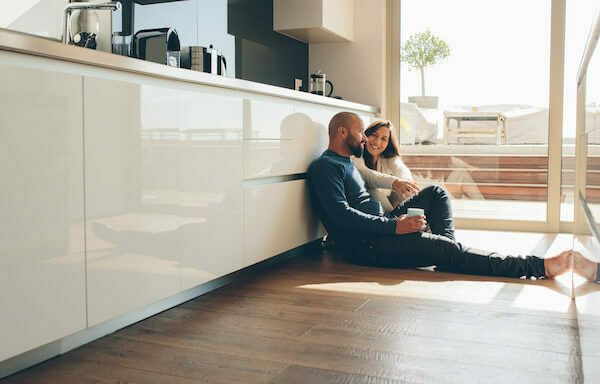 Choose vinyl!
When you're looking for a resilient floor covering that won't break the bank,  consider sheet vinyl.

This isn't the "bargain-bin" product from years ago that likely covered the floors of some of your childhood homes. This is a product that is more durable, dependable and long lasting, than anything from all those years ago.

In fact, this floor covering is likely to cover all your needs as well as fitting right in with your home décor.